Available on: All plans
If you have a Formspree account and are using a form created on the Forms page, you can follow these steps to change the target email address:
click on the form name to change its settings.




In the form settings you'll find an option to change the target email address.


Adding a new email
You can change your form's target email to any of your verified email addresses. If you want to change it to a new email address, you first need to link the address to your account. To do that, go to the account page to link the address: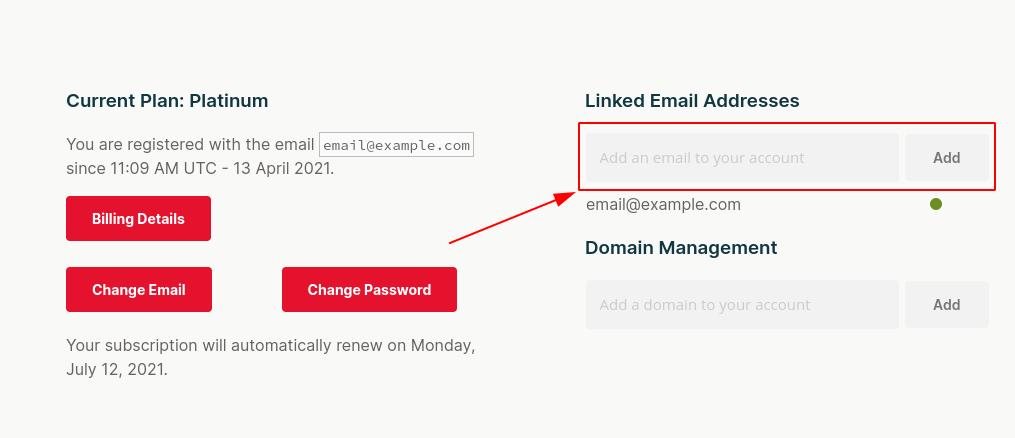 "Legacy" forms
If you are using a form that was created by setting the action= attribute of your HTML form to https://formspree.io/<your-email>, then you have what we consider a "Legacy" form. We recommend that you replace the action URL with one that's created by clicking the + New Form button on the Forms page of your account. (https://formspree.io/forms) Your new URL should have a 6 character random-like string instead of an email address. Forms created in the Formspree dashboard do not need to be activated and can be used on any page of your site.
Alternatively, you can change the target email by replacing the <your-email> part with a new email address. This can be done on your site's HTML without changing anything on the Formspree side. Once you've made the change you'll get an email asking you to reactivate the form.